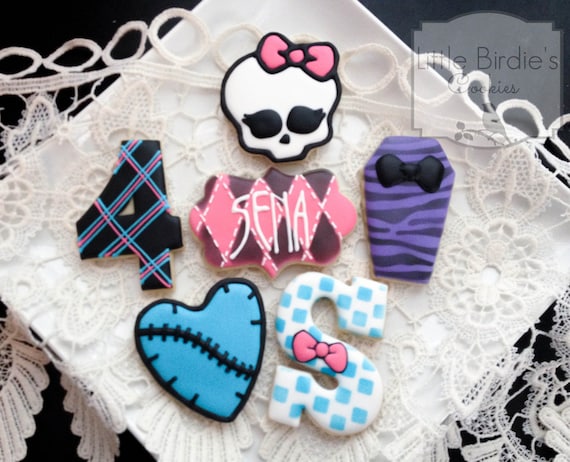 Product Info
The perfect addition to your Monster High celebration!
- This listing is for 2 dozen decorated sugar cookies.
Designs may vary; If certain designs are desired, please be specific on checkout!
**If you want to only 1 dozen cookies or to add additional cookies or designs please contact me for a custom order.
- Cookies are vanilla/almond flavored with almond flavored icing and are handmade by me as your order date approaches to ensure they are as fresh as possible. Each cookie is individually bagged to keep freshness and will last 2 weeks. They can even be frozen to last even longer
- CUSTOM ORDERS: Please contact me for any custom orders you have in mind. I can do any theme and color scheme that you come up with and for any occasion.
- Orders must be placed 2 weeks in advance to ensure order arrives for your event on time.
***ALLERGY ALERT: These cookies contain nut & dairy products. If this is a health risk for you, please do not order.***