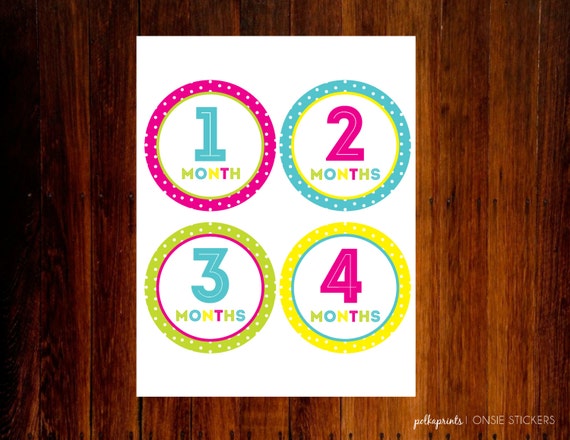 Product Info
What a fun way and easy way to capture your baby's monthly milestones. Baby's change so much during their first year and to be able to clearly capture them at each month is what these stickers are all about! Simply peel, stick and take a pic! It's that easy. Because they are removable stickers you will not waste a body suit each month. They make great baby showers as well!
Stickers are 4" Round and are Printed on white matte sticker paper so not to reflect light if using a flash on a camera.
Listing includes 12 stickers, Months 1-12.