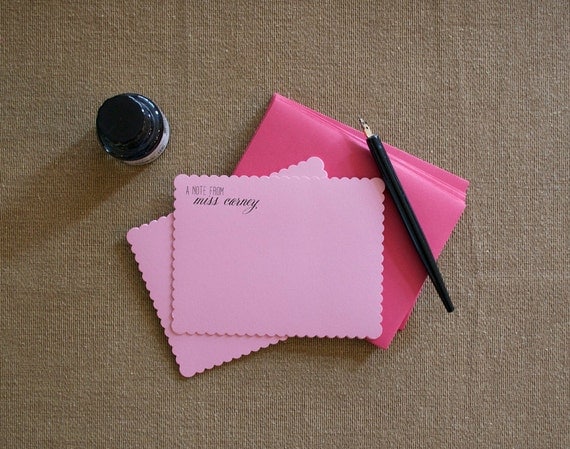 Product Info
God bless teachers! They are with our children for 8 hours a day, 5 days a week and then still work on things for class the next day. WHEW! That makes me so grateful that I have been blessed with amazing teachers through the years as well as for my son. Let's so them a ton of gratitude with a cute little timeless traditional stamp for their hard work.
This 2" by 1.375" stamp is perfect for your stationery pieces such as notecards, tags, envelopes and more! These stamps are high-quality, commercial-grade which are made to last for years. Ink pad is not included.
After I receive your order, you will receive tracking for USPS Priority shipping, and then receive it in your mailbox approximately one week later. Taa-daa!
Stamp will arrive in a cute drawstring bag for safe keeping.
(Bag designs vary, so please don't be upset if you do not receive the one shown.)
LOVE MAKING LISTS
-----------------------------
Grab a notepads for you and your list makers: https://www.etsy.com/shop/TiramisuPaperie?section_id=15188860
KEEP SHOPPING
---------------------------
https://www.etsy.com/shop/TiramisuPaperie
FOLLOW US ON SOCIAL MEDIA
--------------------------
Follow Us on Instagram: @tiramisupaperie
Friend us on Facebook: https://www.facebook.com/TiramisuPaperieGifts
Pin with us on Pinterest: https://www.pinterest.com/tiramisupaperie/
Tiramisu Paperie © 2015