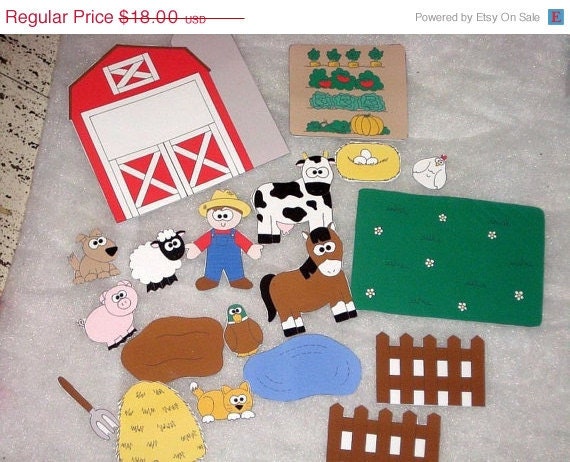 Product Info
Old McDonald had a farm, EIEIO!" felt shapes, board is not included with this set.
Play Felt Figure set has everything needed to act out the famous song – and then some!
Everythings is printed on printer fabric and ironed to felt they are very durable and are not floppy at all but will still stick to the felt board. Set has 19 pieces. This set includes:

1 red barn with silo
1 farmer
1 pitchfork
2 picket fences
1 vegetable garden
1 pasture
1 hay stack with mouse
1 pond
1 mud puddle
1 nest
1 cow
1 horse
1 sheep
1 dog
1 cat
1 pig
1 duck
1 chicken.
Figures range in size from approx 7"x7" to 2x2"
This pattern can be found at CopyCrafts design