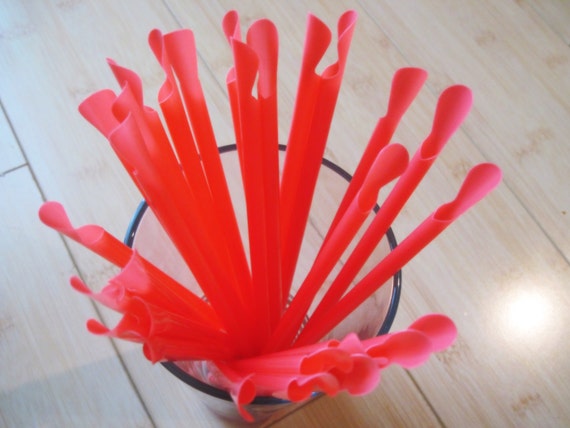 25 Orange Spoon Straws Slushie, Icee, Milk Shake, Soda Float - ships less than 24 hours
By Creative Juice Cafe
Product Info
Package of 25 spoon straws are 8" long, 0.236" in diameter.
Each straw has one end split open, to create a "spoon" function for the straw, and allow the user to eat slushies, milkshakes, Root Beer Floats and other semi-solid foods with ease!
** Please note that straw colors can appear slightly different due to various factors: lighting, monitor, manufacturer batch color variation.
We also have this straw in Pink, Orange, Yellow, Purple as well as over 30 style of paper straws.
▼▼▼▼▼▼▼▼▼▼▼▼▼▼▼▼▼▼▼▼▼▼▼▼▼▼▼▼▼▼▼
http://www.etsy.com/shop/CreativeJuiceCafe?section_id=13351051
▲▲▲▲▲▲▲▲▲▲▲▲▲▲▲▲▲▲▲▲▲▲▲▲▲▲▲▲▲▲▲___________________________________________________________
Want to get the best price possible? Use the following coupon codes-
SAVE10 ---- 10% off a minimum purchase of $10
SAVE15 ---- 15% off a minimum purchase of $25
SAVE20 ---- 20% off a minimum purchase of $60
________________________________________________