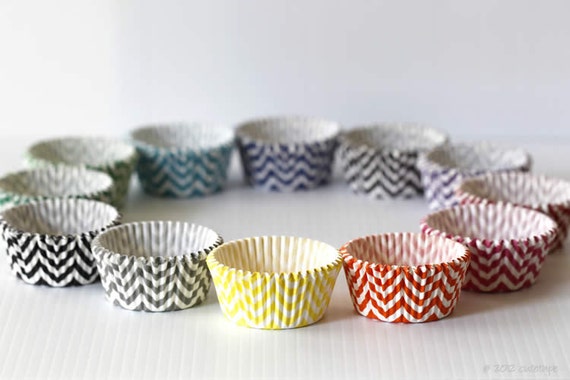 Product Info
Cute baking cupcake liners in chevron pattern great for cupcake making for birthday, baby,
showers, and wedding party. I'm sure you'll enjoy home baking with them!
Select the color from the dropdown.
Set of 40
Size: 2" bottom, 1 1/4" height, approx 2 1/2" top
If you want different colors, put in note to seller with color by multiple of 20 - example 20 yellow, 20 gray.