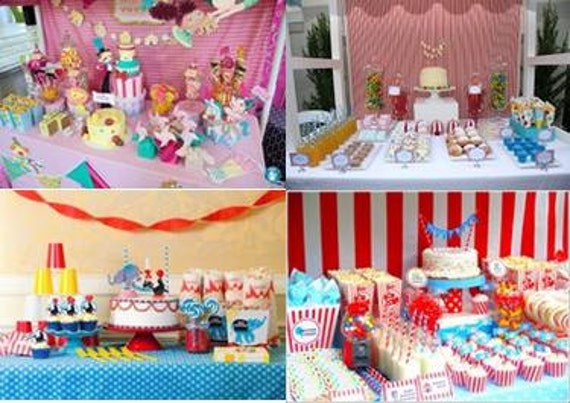 Party Planning Consultation with A Set of Custom Made to Order Pinwheels or Pillow Box Favors
By Pinwheel Pretties
Product Info
Need a professional to help plan your party?
Not sure what your party's theme or color scheme should be?
Need assistance locating all the little details that will make your party special?
Wondering what activities to do or favors to give?
Pinwheel Pretties custom party plan is perfect for you!
*************************************
WHAT IS AN ONLINE PROFESSIONAL PARTY PLAN?
My professional party plan package is the perfect choice for busy working mothers who want the expertise and advice of a professional party planner but can't do the legwork themselves or don't want to break the bank hiring a local professional party planner which can cost hundreds of dollars!
Let me help you create a stunning party, event, or wedding without spending all your valuable time and dollars on the planning.
As a professional party planner, I have access to numerous online websites and sources that you may never locate in your own google searches and exclusive party decorating tips, tricks, and tutorials that would take you hours and hours to locate online.
Each and every one of my party styling and designs are tailored to each individual client. I take the time to find out what each client wants, their preferences for style and cost, and I make every attempt to meet all of these needs to help them create an amazing event and within your budget.
***********************************
THIS PARTY PLANNING CONSULTATION & PARTY PLAN INCLUDES THE FOLLOWING:
1.) One set of 12 custom made to order standard size solid color twirling pinwheels on wood sticks to coordinated to your party or 12 small custom designed pillow box favors (Please indicate which you prefer?). You may add on more custom made designs from my shop for combined shipping and a quoted cost for other items. There is a $7.98 shipping charge added to this listing for receiving your pinwheels or favor boxes. These ship USPS Priority which is 2-3 postal days for delivery. Please allow 14 full business days from checkout plus 2-3 shipping days to receive your custom set of pinwheels.
*Please note that the pinwheels in this party plan package are for solid pinwheels only. If you would like to upgrade to more then 12 solid pinwheels or for custom digital pattern print pinwheels, additional solid pinwheels are $2.50 each and pattern prints are $2.75 each.
2.) A full consultation/questionnaire is sent via email to develop a unique theme for your celebration (complete questionnaire emailed to obtain all your party details).
3.) Unlimited email access to help answer all your party questions (within 30 days of purchase date).
4.) A custom digital visual inspiration and direct purchase plan on Pinterest. This comes with up to 8 to 10 or more pinned boards with 75 or more direct checkout links and around 150 to 200 total pins to purchase all your food, party favors and decor which includes visual ideas for your party from table decorating to party designs and food. Custom search, shopping, and pinning is around 3 total hours of my time or more. Please allow 7-10 full business days for the completion of your online party boards.
*All party planning package documents are emailed electronically and other recommendations are set up on a Pinterest board for you.
I am a professional wedding and event planner and I will work with you to address any questions or concerns you may have regarding your party. I'll make sure I provide you with the resources you'll need to create the celebration you've been imagining but never thought you could put together yourself. Photos in this listing are samples of party designs and are never recreated exactly the same. You receive 3 full hours of my time for emailing, customizing your party plan and digital budget file, setting up and pinning recommendations on the Pinterest boards, and email communications. After the three hours, client may continue to ask questions by email up to 30 days from their purchase date.
My party planning includes all types of celebrations and events from children's birthday parties, pool parties, house-warming parties, baby showers, bridal showers, adult costume and themed parties, retirement parties, weddings, charity events and fundraisers, professional employee parties, Halloween, Christmas, and other holiday parties.
Would you like Pinwheel Pretties to create your entire party for you? Visit my shop for other custom made party favors and decor or simply request an entire custom made party package.
International Buyers Welcome. This is ideal for planning a party for you long distance! International buyers, please request a shipping quote. Please contact me before checking out however to receive a custom shipping cost for the pinwheels to your location. The international shipping costs shown in this listing are not accurate quotes based on box size and weight and shipping to you most likely will be much less.