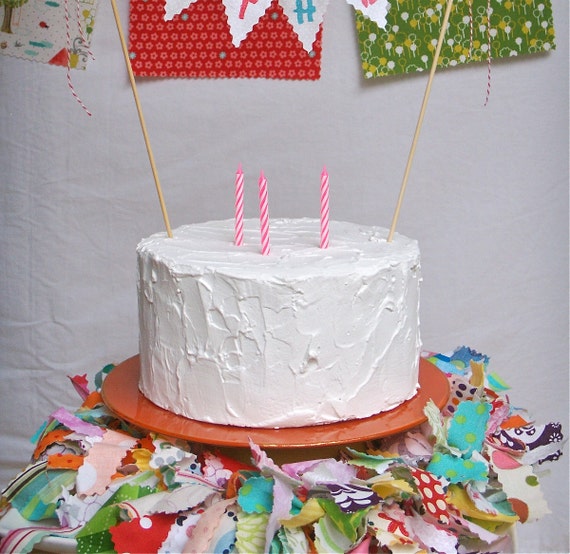 Product Info
Whimsical Festive Party Wreath to decorate your table! Adorable as a centerpiece around the base of a cake, or a large candle...extremely colorful made of many different fabrics strips. This wreath is flexible, not ridged, so it can conform to any shape you like. It can be left open as a long garland or tied into a circle as shown. It can also be hung across a doorway or over a table..so many uses...the choice is yours. Use it over and over again for any occasion..hang in your childs room as a fun mobile! Its just so pretty to look at!!
Length of garland when stretched open is 24"
Outside diameter when tied in circle is about 11"
Inside diameter is about 5-6"