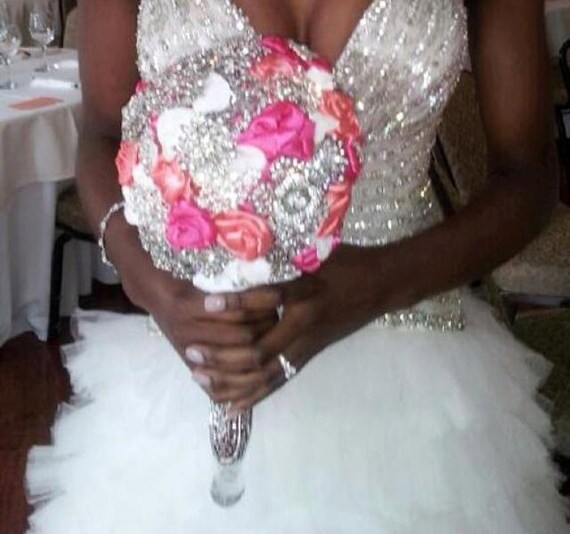 Product Info
This beautiful Brooch bouquet is personalized with Monogram. The Bouquet features hand-made silk flowers and a hand-made handle with a beautiful crystal ball at the end to add even more elegance! This bouquet is 8" and 9.5" in length.
6''bridesmaids bouquet $200
7'' bridal bouquet $280
8'' bridal bouquet $350
9-10'' bridal bouquet $420
All my Bouquets are Custom to order.
When ordering please specify colors, likes, and dislikes. We can add lace, shells for beach wedding, anything you desire for your brooch bouquet we can create!! Please inquire about Personalizing brooches to make your bouquet unique!