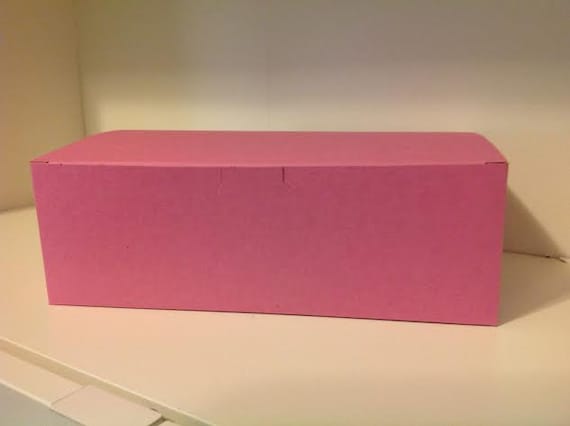 Pink Bakery Box - 9" x 5.25" x 3" - Medium/Large size Easy folding Bridesmaids box gift Wedding cake box
By Pink Pups Designs
Product Info
Pink bakery boxes. Perfect to use as a Bridesmaids gift box, piece of cake box, or other gift.
Set of 5 boxes. Ready to ship in 1-3 business days!
Boxes measure 9" x 5 1/4" x 3"
They are made of a medium weight cardboard (pink on the outside and the color of a paper bag on the inside) and feature a double bottom for extra strength. Boxes ship flat and are easy to assemble.
**I personally used these as the box to "ask" my bridesmaids to be in my wedding (Last two photos show this example of what fits inside)