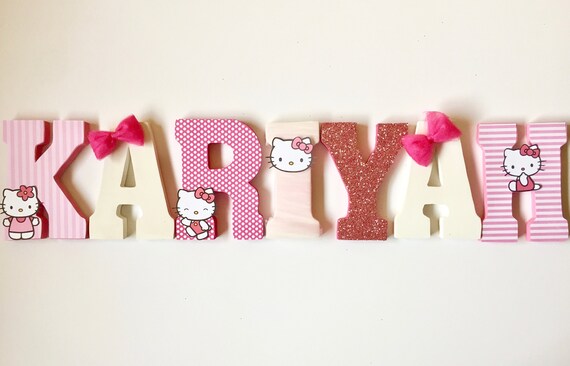 Product Info
The price of the listing is for INDIVIDUAL LETTERS. When ordering please select the quantity of letters in the NAME, then include the name in the 'note to seller' section of the checkout page.
Standard turnaround time is 4 weeks. Turnaround time may increase depending on the time of year and current workload.
Backs of letters are not painted or decorated.
Materials may vary based on availability.
Buying Handmade: When you buy handmade you aren't just buying a product. You are buying the time it took to design it, select colors, purchase and gather supplies, create the item, assemble the item, purchase and assemble packaging and shipping materials, and the etsy and credit card fees charged to offer you products.
All letters are carefully handmade, one piece at a time. Because of this, there may be slight variations in the product. The letters you receive may not be identical to the ones pictured. These small variations, which may be slight differences in color or shape, add to the charm, look and feel of each letter. These variations should not be misconstrued as flaws or defects.