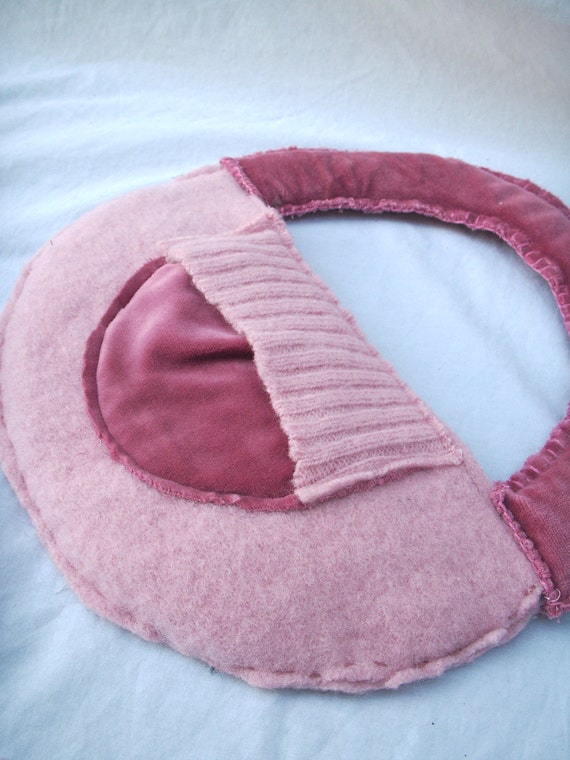 Pink Purse Shabby Chic wool and velvet, imported chinz lining with wallet
By Boo Bah Blue
Product Info
Fun little pink purse and wallet, made from recycled felted wool sweaters, vintage imported chinz fabric lining and velvet. This pretty little purse is made to look shabby chic but is quite well made and durable. Its all sassiness, with just enough room for the little wallet to hold $$, id, credit card, keys and phone, and a fun little outside flap pocket..mostly for cuteness, but you could throw your lip gloss in it!
The size of this purse is about 12" across by 7" tall (the handle included make it about 13" tall.
This purse is all sass, with rough cuts and hand stitching...too cute for words.
This purse is a one of a kind.