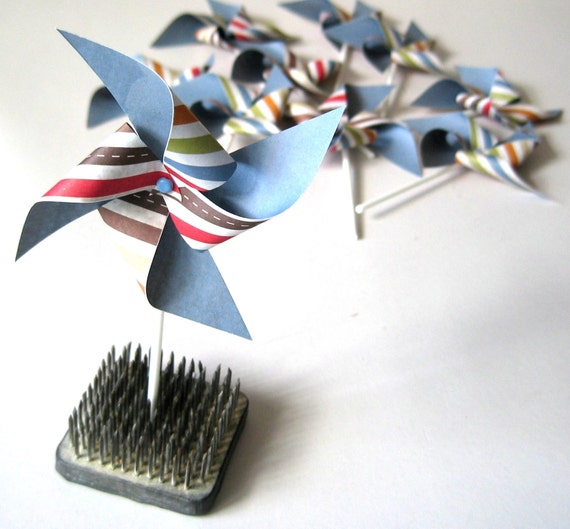 Pinwheel Cupcake Toppers - Stripes - Set of 12
By Ben & Jess
Product Info
Stripe Pinwheel Cupcake Toppers - Set of 12.


♥ Set of 12 stripe pinwheel cupcake toppers (as pictured)
♥ Size: 7.5cm diameter. Length: 15cm (from tip of pinwheel to end of stick)
♥ Non spinning
♥ Handmade from premium scrapbooking paper
♥ Pale blue brad
♥ Wipe clean and trimable white plastic sticks
♥ Pinwheel cupcake toppers will arrive fully assembled. Packaged in a clear cellophane sleeve.



Pinwheel cupcake toppers are $0.75 each and are made and ready to ship.
Bespoke partyware is a speciality at Ben & Jess so please contact me if you would like to place a custom order.
*spiked pinwheel stand is not included for photographic purposes only.