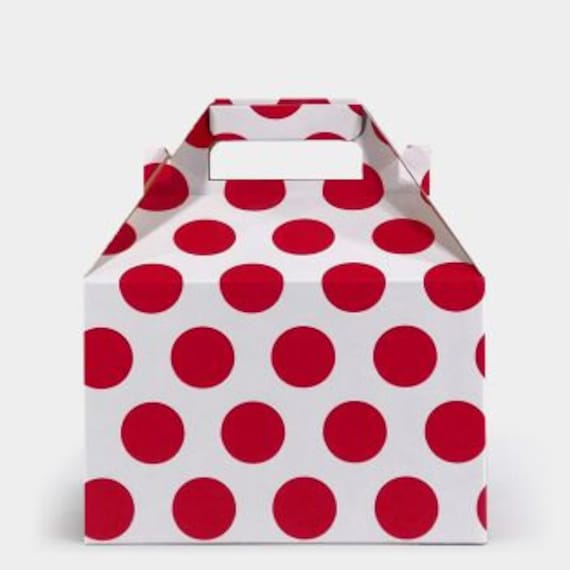 10 Polkadot Gable Box, Red & White, Party Favors, Christmas Party, Food Container, Large tote, Retro, Holiday Party
By Simply Chic Shop
Product Info
Gable Boxes: Set of 10
Style//Color: Red and White
Size: 8" X 47/8" X 51/4"
Use: Weddings, Baby Shower's, Birthday Parties, Company Picnic, Give Way boxes & Much more!!!
Easy to assemble!!!!
All boxes are one piece with a semi-automatic bottom and a gable handle top and are brown in the inside. The two sides fold together for the handle and then the ends fold up and lock on to a tab extending from the handle.