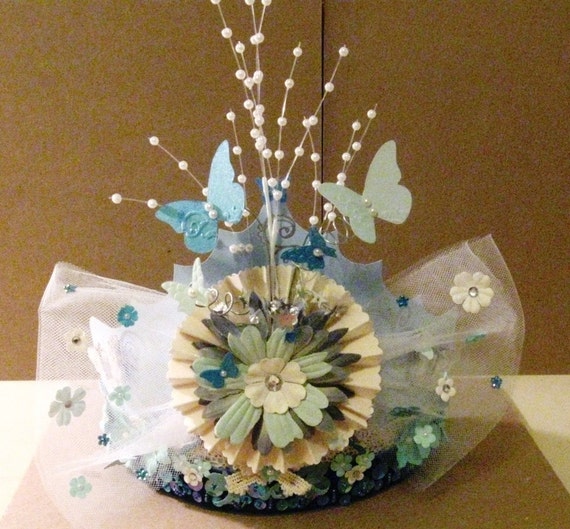 Princess Crown Tiara Party Hat for Every Occasion including a Birthday, Halloween, a Baby Shower, or a Bachelorette Party
By Pinwheel Pretties
Product Info
These are custom design birthday party tiara or crowns that are great for a birthday party, a bridal shower, the mother-to-be at a baby shower, or any special celebration. I can make one for the guest of honor or I can create as many tiaras as you need in any style or color requested. If you need several for a birthday party for all the guests, I can do them in a more basic design at a lower cost.
NEED A CUSTOM DESIGN...If you can dream it, I can make it!
I can take custom orders of this design or any theme or design you would like and in your requested colors up to 20 in quantity. Payment in full and in advance is required for custom orders and are completed and mailed within 5 business days from date of payment. For basic tiaras the minimum order is 10 and one custom tiara is designed and a picture is emailed for your approval. For a single custom extravagant tiara, full-payment in advance is required for work to begin and a photo of the completed tiara is emailed for final approval, prior to shipping.
Prices for custom orders are:

Single Custom Extravagant Tiara(similar to pictured)=$45.99
10 basic tiaras ($7.50 ea. x 10)=$75.00
15 basic tiaras ($6.50 ea. x 15)=$97.50
20 basic tiaras ($5.50 ea. x 20)=$110.00
Larger orders- require two weeks advanced notice and please email me for a price quote for anything over 20 items.