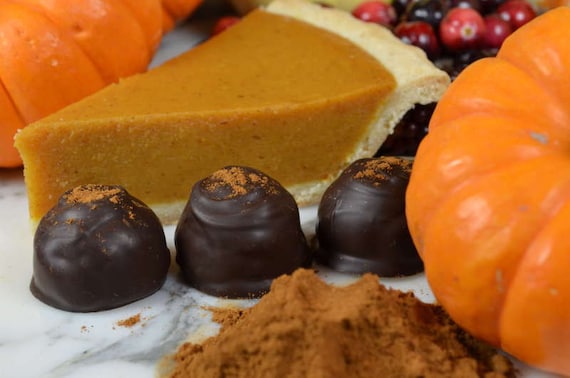 Product Info
Dark Chocolate Pumpkin Spice Truffles are back just in time for Halloween, Thanksgiving and Christmas holidays!
Nothing epitomizes the flavor of fall quite like pumpkin spice. We've taken this special blend of spices, a long staple around the harvest kitchen, and created a truffle that captures the essence of the harvest and intrigues the senses. When it comes to capturing the flavors of fall...nothing does it quite like our Pumpkin Spice Truffle.
Chocolate Lovers who enjoy a little variety can also find our Pumpkin Spice Chocolate Truffle in our...
Holiday Chocolate Truffle Collection
Attractively packaged for gift giving this holiday season.
Visit our website for other truffle creations. www.napavalleychocolateco.com
Join us on Facebook: Facebook.com/nvchocolate
Twitter: @napachocolateco
Pinterest: nvchocolateco