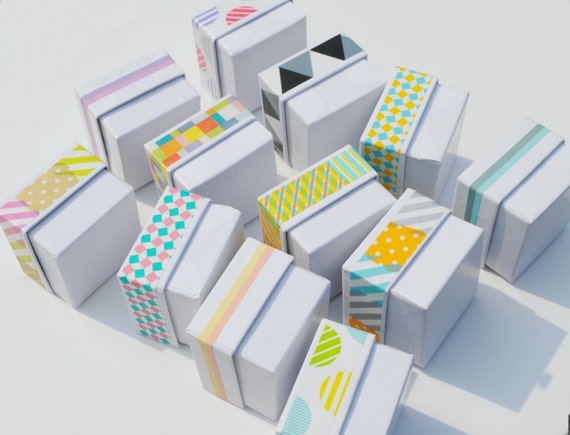 Product Info
White ring boxes comes with paper detail as pictured or plain white!
RING NOT INCLUDED
These boxes measure 1 5/8 x 1 5/8 x 1 1/4 inches. The come with a black insert to hold ring securely in box!
NEW 2013 SUMMER COLORS!!!!
This item is part of my UNDER $5.00 collection, to see more of the UNDER 5 items go here:
http://www.etsy.com/shop/PaperPolaroid?section_id=12874789
I wanted to offer my customers items that were cute, trendy, took time, love and effort to prepare but gave good value for their $$... My philosophy behind this new shop section is "Spreading the love" All items in this section costs $3.50 to ship (US) AND JUST .25 more for each additional item (International rates are a bit higher). I hope you enjoy this new section and that it allows you to 'spread love!' CHEERS, Candace.