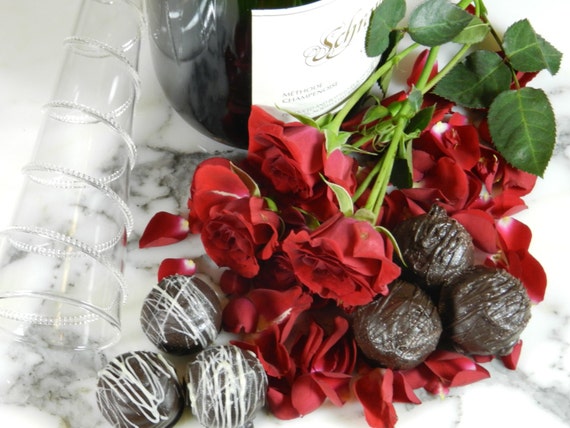 Product Info
Roses, Champagne and Chocolate all in one box!
Great for Anniversaries, Birthdays, or Just Because!
We have created a special collection featuring Rose petal infused dark chocolate ganache truffles and our Champagne Wine Cellar Truffles with a syrup center, the newest addition to our Wine Cellar Truffle Collection. Each truffle is hand-crafted and dipped in Dark Belgian Chocolate.
12 Rose Petal Chocolate Truffles
12 Champagne Chocolate Truffles
Join us on Facebook: Facebook.com/nvchocolate
Twitter: @napachocolateco
Pinterest: nvchocolateco
Visit us @: www.napavalleychocolateco.com