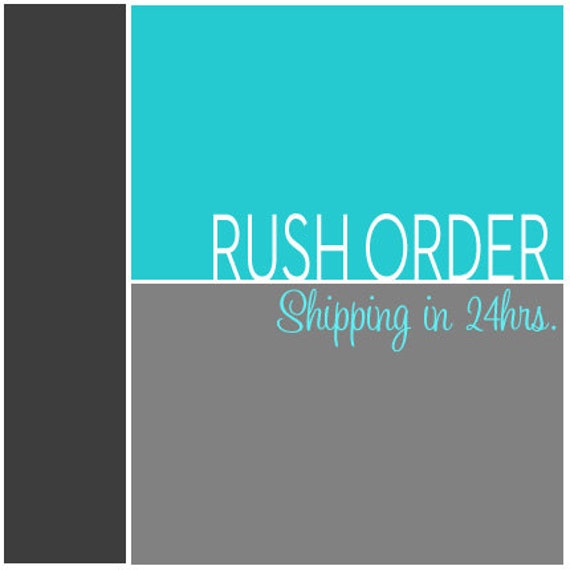 Product Info
Thank you for stopping by ItzWhimzeycal Design Studio
Because all of our items are made to order, they ship out in 5 business days, what Rush Order Processing does is, it speeds up that process. Meaning your order will ship out within 24 hours, depending on when the order is placed, instead of the standard 5 business day process.
Rush Order Processing DOESN'T mean that you will get your order within 24 hours. If next shipping is needed on top of doing Rush Order Processing, please contact the shop to have Express Shipping quoted for you.
RUSH FEE FOR SAME DAY SERVICE SHIPPING WITHIN 24 HOURS
(Excluding Weekends & Holidays)
This listing is to be purchased in addition to the product you need.
Rush Orders are processed same day until 5:00pm (Eastern Standard Time) otherwise it will be processed the next business day. The turnaround time will NOT exceed 24 hours
The $10.00 Rush Fee is for SINGLE & MULTIPLE ITEMS(Up To 2 Items). If you are purchasing more than 2 items or a Party Package you will need to purchase the $15.00 Rush Fee found in our rush order section.