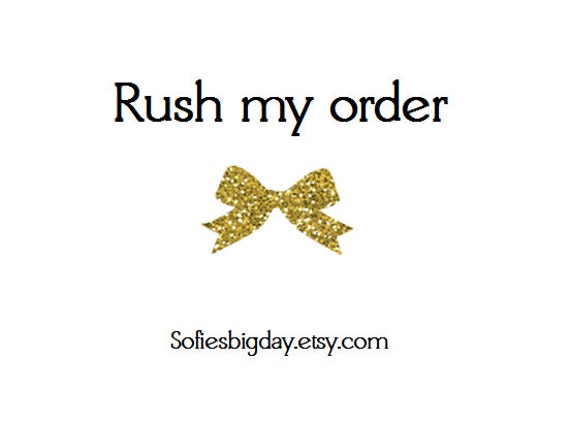 Rush order fee- rush charge- ship my order today charge-last minute shopping
By Sofie's Big Day!
Product Info
Waited till the last minute?
This is an added upgrade to rush out your custom stamping order or 50-100 utensils.
Cannot be used for quantities over 100 utensils. Please message me if you are in this category.
Once completed, your order will be shipped out ASAP!
This is an Add on only, and does not replace existing shipping fees.