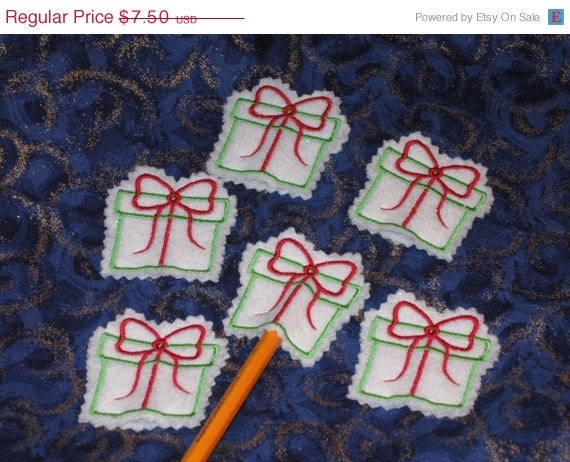 Product Info
This listing is for a set of 6 Christmas Present pencil toppers. These present pencil toppers are so cute and made of felt, perfect for children to take to school as a special treat to give to their classmates during the Holiday season. Pencil toppers are also great to give as a special treat to anyone that uses a pencil. Coworkers and teachers would love them and they make great party favors. Set of 6 toppers.
1 thru 10 pencil toppers 1.25 each
11 thru 25 pencil toppers 1.20 each
26 thru 50 pencil toppers 1.15 each
51 or more pencil toppers 1.10 each
You can also special order this item in the quanity that you need. We love special orders.