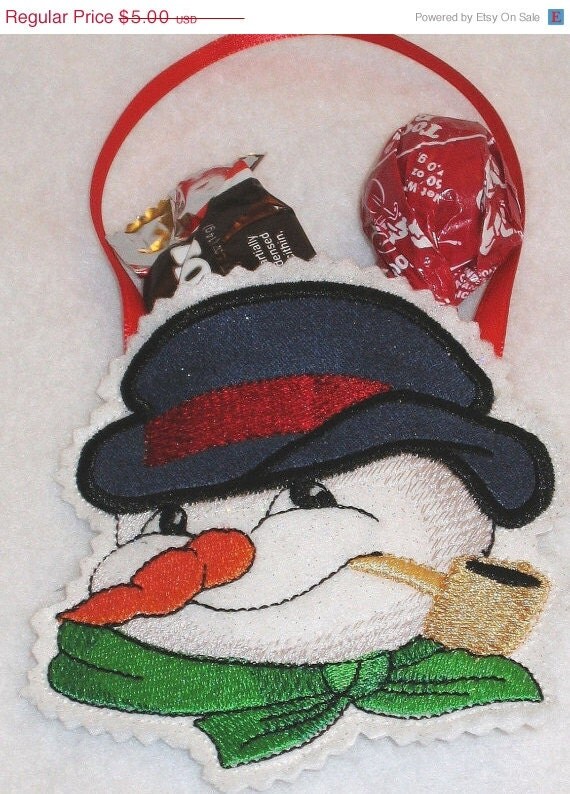 Product Info
This listing is for 1 Snowman treat bag.
This bag measures 4X4 and a ribbon handle. The bag will hold several pieces of candy or a large cookie either homemade or store bought. This is perfect for giving away at the office or to special friends during the Holiday season or anytime just to let them know you are thinking of them. I made these Santa bags last year for my grandchildren to take to school for their party and they were very well received. They would be a great party favor for your Christmas party.
1 SNOWMAN TREAT BAG 5.00
2-10 SNOWMAN TREAT BAGS 4.80
11-25 SNOWMAN TREAT BAGS 4.70
26 OR MORE SNOWMAN TREAT BAGS 4.60
These are also reusable, they can be re-gifted next holiday which will keep anything from going into our landfills and also it will be a small gift that can keep on giving.
Please let us know if you would like to order a larger quantity, we love special orders.