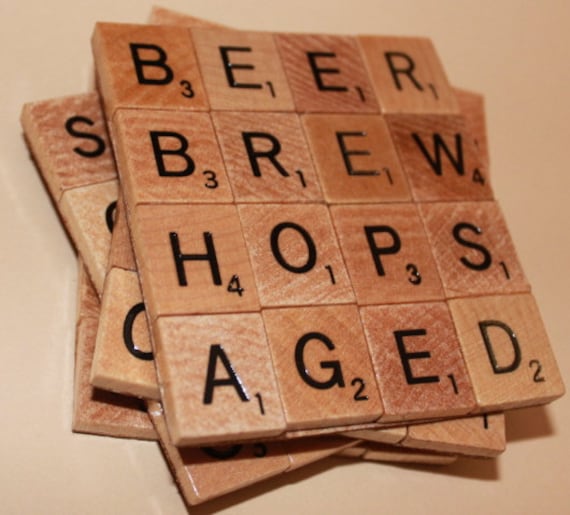 Product Info
Looking for a fun and unique gift?
Perfect for Christmas.
Here are some scrabble coasters for you.
I can make them for any theme.
Popular themes include:
Beer hops aged brew dark pale pint (I have words for 4 coasters to be beer themed)
soda fizz cola pops coke root beer
java bean warm dark hot stir sips
wine vino pour dark reds ripe tart vine-yard rose napa
book read page word old bind ipad
grow live home love wish kids baby life cozy
camp fish lake snow deer rock tree
FOR A SET OF 4 COASTERS I NEED A MIN. OF 16 WORDS.
Very low on C'S K'S AND H'S. If you have other words without these letter
I would reall appreciate it.
tons of 4 letter words for wedding
veil lace wed vows cake gown life love wife ring weds rice life anew bond true kiss xoxo
Have your own words, no problem. Just let me know what they are.
They are glued onto corkboard so they wont hurt your funiture.
I then glue the tiles together, and they are sprayed so they are water proof.