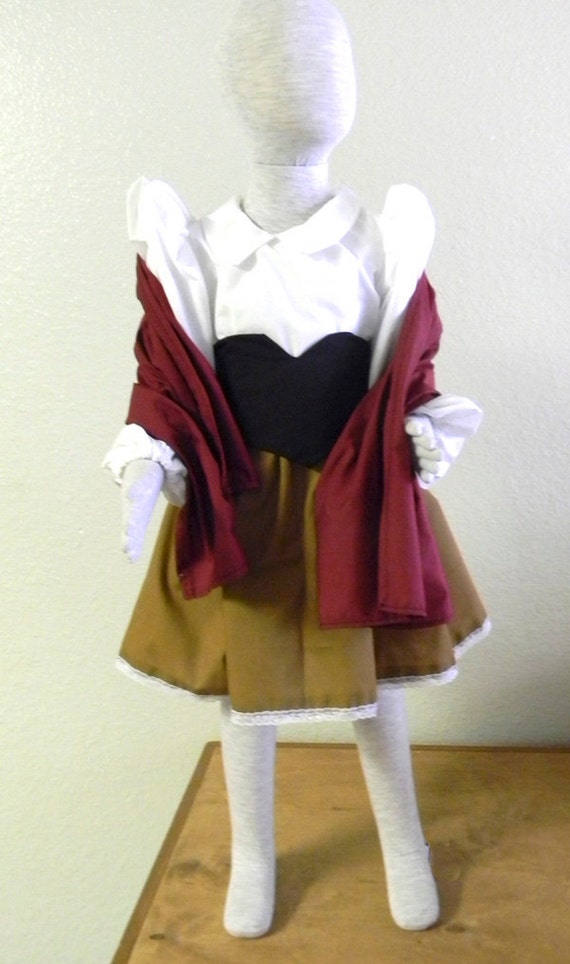 Sleeping Beauty Aurora Briar Rose Peasant Dress size 2 to 6
By Kiki's Things
Product Info
Sleeping Beauty Aurora Briar Rose Peasant Dress size 2-6
Lots of names but only one sweet dress.. This is my version of the Sleeping Beauty Peasant dress. The entire dress is made from a nice soft cotton broad cloth. The Bodice (top) is lined so there aren't a ton of seams exposed. The waist cincher is separate and, like the dress, velcro's in the back for your little one to be able to more easily get the dress on. The dress also includes the maroon wrap. I have gotten some feedback that the top of the dress shouldn't be so white, so if you would like a darker color, please let me know, it isn't a problem.
I am making these to order. This price is for sizes 2-6 only. Larger sizes available. Please contact me for pricing.
I also have the Princess Aurora dress in Hot pink, Sapphire (blue), and a half and half version.