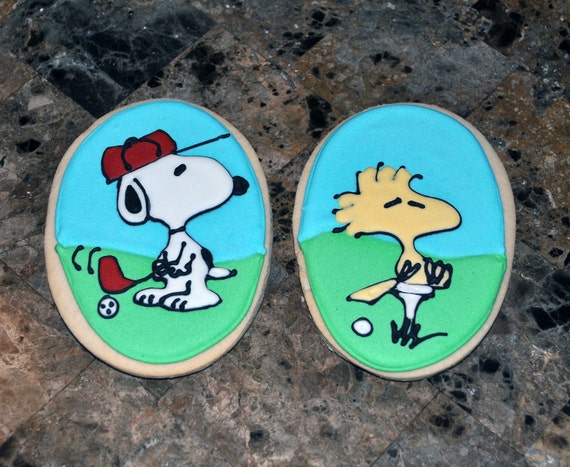 Snoopy and Woodstock Hand Decorated Iced Sugar Cookies
By Baked
Product Info
Snoopy and Woodstock golfing hand decorated sugar cookies.
You get 6 extra large (6") cookies that are meticulously piped to show characteristic detail of Snoopy swinging a golf club and cute little Woodstock sitting on a golf tee.
There is no limit to the designs that I can create. If you have a favorite character you'd like, please contact me to discuss.
Please also contact me for large order discounts. Discounts apply if you order 30 or more cookies.