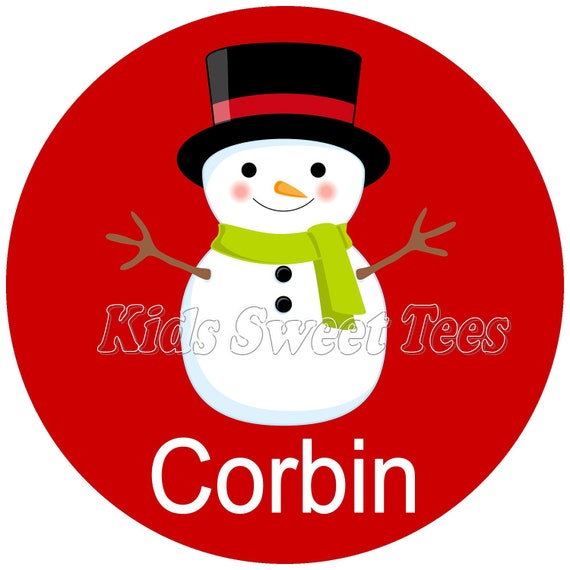 Product Info
♥♥♥ HOW TO ORDER ♥♥♥
When ordering please include in the notes to seller:
1. Childs name or monogram - Font # - Image size
ex: Monogram Anchor boy - cRa (firstLASTmiddle) - font as seen (or #) - size 6.5 inch
_______________________________________________________________
♥♥♥ WHAT AM I BUYING? ♥♥♥
► DIGITAL IMAGES can be used to make shirts, stickers, tote bags, buckets, etc. They are sent as high resolution JPEG images to the email address associated with your Etsy account unless you tell me otherwise. They are sent within 2 business days. All digital images MUST include a name or monogram. No blank files will be sent. No physical product will be mailed. There are no refunds for digital images once I have emailed them to you. Please understand what you are purchasing BEFORE you buy! You will need to access to an inkjet printer and transfer paper to print on if you are using as an iron on. Please note this images are NOT available for instant download. I have to manually personalize them myself. I will personally email them to you myself. If you are need to know the status of your purchase, you can check your Etsy orders. If it says "Shipped" then I have emailed the image to you. Be sure to check your junk mail folder if you do not see it in your inbox. If you still do not see the image in an email and your has shipped please send me a convo so I can resend it.
________________________________________________________________
♥♥♥ INFO YOU NEED TO KNOW ♥♥♥
► At this time I am not accepting custom requests or changes to the images. They only changes made will of course be the name or monogram you provide, font and image size. No color or pattern changes can be made.
► Font choices are in the extra photo section below the main photo.
► If you DO NOT include a font choice or images size your purchase will be sent with the font as shown in the image example and will be sent at 6.5 inches
► You need to purchase one image per name so if you have three names, you will need to purchase 3 copies of the image
► Please note that colors on your screen may appear different then what is actually printed.
► Watermark will be removed from purchased item.
► This item is for personal use only and may not be copied, extracted, shared or reused in anyway. Sorry, no commercial or small business use is allowed. No blank images will be sold.
► When choosing an image size generally 4 inches for 6-12 months old. 6.5 inches for preschool age and 8 inches for adults. I can do any size from 2.5 up to 8 inches.
► Shop is open Monday - Friday excluding holidays. I am a full time elementary teacher. I am not able to process orders during the day or return convos. I can not accept rush orders at this time. Orders and convos will be filled in the evenings and weekends. Thanks for understanding!
****************************************************************************************************
I create some of the clipart used in the images and sometimes I incorporate the clipart, papers, design elements, and fonts that are created and owned by some other very talented artists. Be sure to check them out.
Jessica Weible Illustrations: http://www.etsy.com/shop/JWIllustrations
Maree Truelove: http://www.etsy.com/shop/MareeTruelove
Decorartist: http://www.etsy.com/shop/decorartist
Printcandee: http://www.etsy.com/shop/printcandee
SquiggleDot Design: http://www.etsy.com/shop/SquiggleDotDesigns
Moo&Puppy: http://www.etsy.com/shop/mooandpuppy
Hello Love Too: http://www.etsy.com/shop/hellolovetoo
Blackleaf Studios: http://www.etsy.com/shop/BlackleafClipart
Goodness and Fun: http://www.etsy.com/shop/goodnessandfun
Petittatti: http://www.etsy.com/shop/petittatti
Riefka Designs: http://www.etsy.com/shop/riefka
PeachPoPsClipArt: http://www.etsy.com/shop/peachpopsclipart
Smiles and Squiggles: http://www.etsy.com/shop/smilesandsquiggles
dxpi Design: http://www.etsy.com/shop/dxpidesign
Kevin and Amanda Fonts: http://www.kevinandamanda.com/
Zenware Designs: http://www.mygrafico.com/zenware-designs/aff_14.html?page=4
Cocoa Mint: http://www.cocoamint.com/
Clipart Design: http://www.etsy.com/shop/clipartdesign
DeamALoft: https://www.etsy.com/shop/DreAmLoft
MyClipArtStore: https://www.etsy.com/shop/MyClipArtStore
Great Graphics: https://www.etsy.com/shop/GreatGraphics
HelloLoveToo: https://www.etsy.com/shop/hellolovetoo
KandyMagick: https://www.etsy.com/shop/KandyMagick
Jessica Sawyer Designs: https://www.etsy.com/shop/JessicaSawyerDesign
Grephic: https://www.etsy.com/shop/Grepic
Peach and Mint: https://www.etsy.com/shop/PeachAndMint
Clipartland: https://www.etsy.com/shop/clipartland
J. Design's Handmade: https://www.etsy.com/shop/JDesignsHandmade
Valeriane Digital: https://www.etsy.com/shop/ValerianeDigital
Lime Bits Creative: https://www.etsy.com/shop/LimeBitsCreative
Clipclaps: https://www.etsy.com/shop/ClipClaps
Sugar Studios: https://www.etsy.com/shop/sugarstudios
Babystar Designs: https://www.etsy.com/shop/babystardesign
Nina's Design Studio: https://www.etsy.com/shop/Ninasdesignstudio
Klouise Digiart: https://www.etsy.com/shop/KlouiseDigiArt
Digitalpotpourri: https://www.etsy.com/shop/digitalpotpourri
Absolutely Janie: https://www.etsy.com/shop/AbsolutelyJanie
KH Digi: https://www.etsy.com/shop/KHDigi
TM Designs: https://www.etsy.com/shop/TMGraphicDesigns
Raven Jony: https://www.etsy.com/shop/RavenJony
Clementine Digitals: https://www.etsy.com/shop/ClementineDigitals
Spring Hill Graphics: https://www.etsy.com/shop/SpringHillGraphics
Lovely2cu: https://www.etsy.com/shop/Lovelytocu
Asethetic addiction: https://www.etsy.com/shop/aestheticaddiction
TRM Design: https://www.etsy.com/shop/trmDesign
Dragonfly Twist: https://www.etsy.com/shop/Dragonflytwist
Cherry Clipart: https://www.etsy.com/shop/Cherryclipart
HoneyDew Design: https://www.etsy.com/shop/HoneyDewDesign
Sun Kissed Graphics 2: https://www.etsy.com/shop/SunkissedGraphics2
Cupcake Cutiees: https://www.etsy.com/shop/cupcakecutiees
Corazondulce: https://www.etsy.com/shop/corazondulce