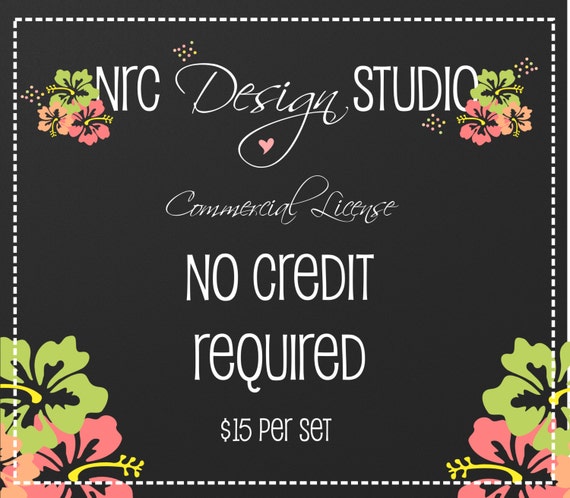 Clip Art Commercial Use License - No Credit Required per Set
By NRCDesignStudio
Product Info
This listing is for those who plan to create and sell commercial items with clip art created by NRC Design Studio and prefer not to place the required designer credit wherever they sell the products created, then this listing is just for you.
By purchasing this listing we (NRC Design Studio) give the customer permission to use our graphics to create commercial use products without having to give the required credit. Please remember that by purchasing this no credit required listing it does not transfer ownership of the artwork designed by us.
The license is good for 1 Clip Art Set Only. You must purchase additional no credit required licenses for additional clip art sets.
>IMPORTANT INFO TO INCLUDE IN NOTE TO SELLER:
Name of product/s purchased that you are using the license for.
>IMPORTANT INFO FOR YOU:
Customers will not receive an actual document given them no credit required permission. You are required to save the transaction emails and purchase receipt as proof of license. Please fully read our Terms of Use (provided as instant download) before creating any commercial use products. If you have any questions, feel free to contact us.
2012 - Present Copyright NRC Design Studio