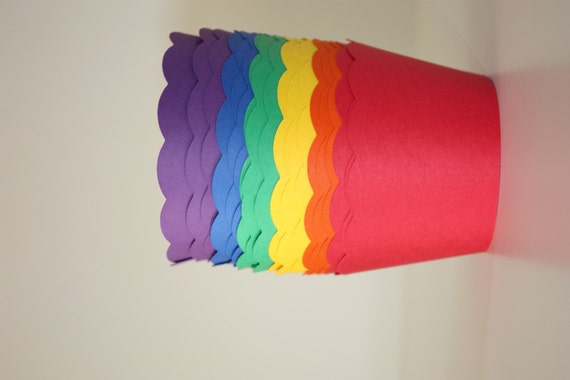 Product Info
Finish off your cupcakes with adorable wrappers in any color or combination of colors that suits your fancy! These wrappers hold standard size cupcakes, whether you bake at home or pick up from your fave bakery.
Wrappers measure 1 3/4" tall and 2 1/4" across the base of the cupcake. They look best with a nice dollop of frosting on the top of the cupcake!
I am happy to customize color mixes by 3s (for each dozen you can do 1, 2, 3, or 4 colors in groups of 3). I can do any color you need- convo me if you would like something not pictured or listed. I can also add glitter dots, initials, or anything else you would like to embellish just a little more - convo me with your wishes for pricing details.
Wrappers ship flat and are easy to assemble - just slip the tab in to the precut hole.