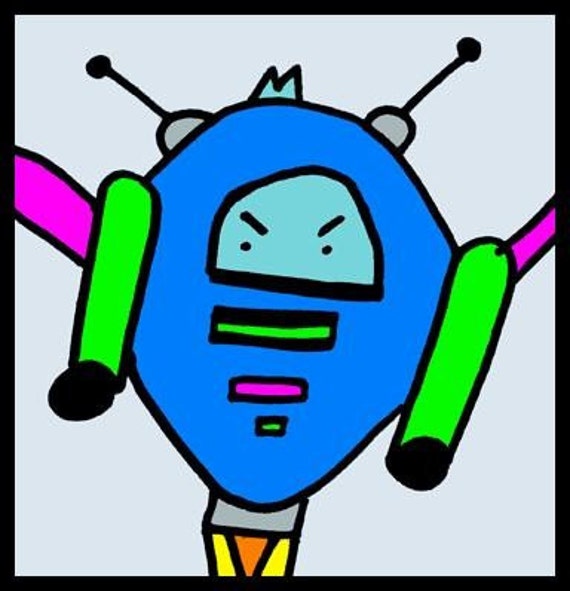 Space Robot Art Magnet By Thomas Buchanan Child Artist
By jettabees
Product Info
This magnet is a print of an original drawing by Thomas Buchanan. The space robot is from a drawing he did at the age of 6 of a bigger outer space scene. The image was scanned into and colored by Photoshop but NOT manipulated in any way to alter the original drawing. The magnet measures 2" by 3.5" and was professionally printed. Main colors include: purple, green, blue, yellow, gray, orange, and turquoise.
Thomas, at the age of 8, is already a very accomplished artist. He has won numerous awards for his advanced talent on the local, state, and national level and has participated in several art exhibits.
This is a great magnet to add character to your fridge, file cabinet, locker, or whatever else needs some decoration!
Magnet can be signed by the artist at request. Other magnet designs are available as well. Please check them out and enjoy Etsy!
This image is copyrighted 2010 by Thomas Buchanan and may not be reproduced without artist's permission.