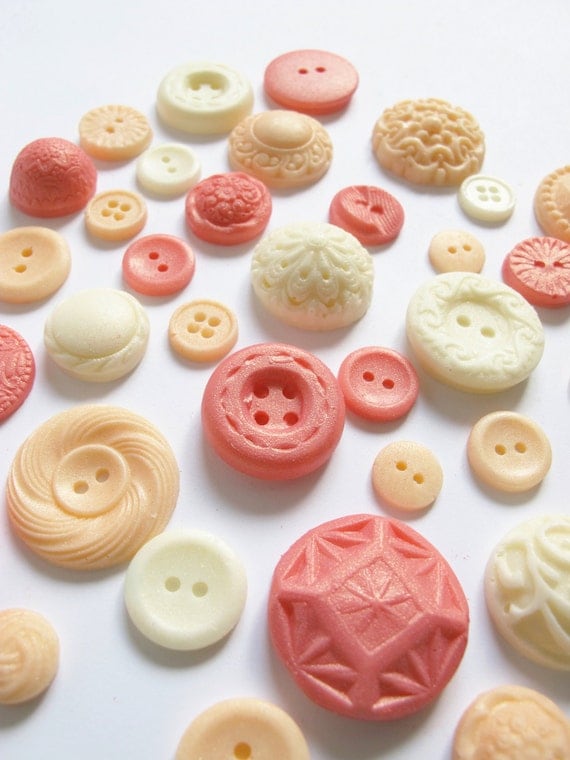 Product Info
Indulge in a set of 50 Peachy Keen chocolate buttons! The set is made up of approx. 4 ounces of delicious multi-colored vanilla chocolate and range in size from 1/3rd in. – 1 in. diameter. Flavors included in this set are Bavarian Raspberry, Marshmallow, and Orange Blossom. Before purchasing, please read the rest of the description below.
*PACKAGING: Chocolates will arrive packaged in our custom mint colored candy gift boxes as pictured above (does not apply to bulk orders).
*USPS Priority Shipping with ice packs - U.S. Only (Alaska & Hawaii not included)
All rights reserved by The Frosted Petticoat.