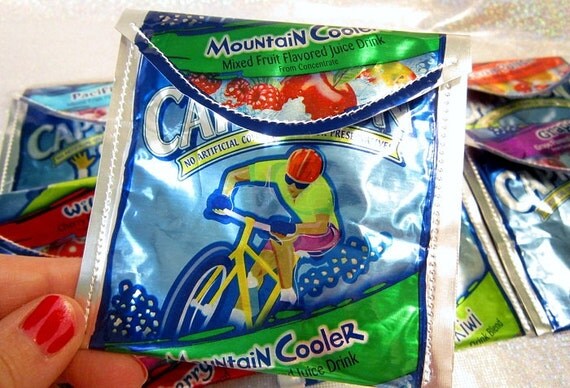 Product Info
Kids party favors
Are you looking for fun party favors for your child's birthday? Kids and tweens love these fun juice pouch wallets.
These party favors make an easy, convenient favor for your child's birthday. Boys like these juice pouch wallets too.
I created these juice pouch wallets as party favors because I thought it would be cool to have birthday favors that guests would want to keep & enjoy using long after the party is over.
This set includes 6 wallets. I will send a variety depending on which Capri Sun 'flavors' that I have in stock. These would be cute to use for a pool party or beach party.
The wallets measure 3.5 in h x 4 in w. and have a velcro closure. They will hold a few small goodies like a pack of fun size candy or a small eraser and tiny lip gloss.
I do not sell these wholesale. thanks!