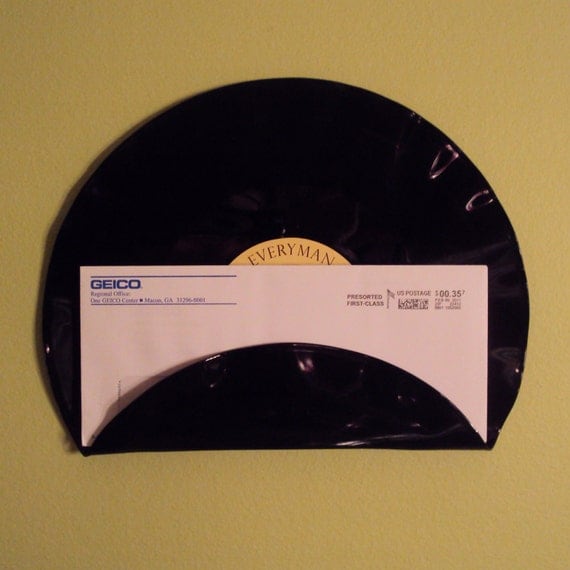 Product Info
Need a place to put your incoming or outgoing mail other than the kitchen counter? How about on the wall with a rockin' touch? Attaches to wall with nail or flat thumbtack (included) thru the record's center hole.
Actual record may vary from the one shown in photo. If you have a label color preference, please include on note to buyer.
Ships out within 2 business days.
Within the U.S. via USPS priority mail (2-3 days delivery).
International orders will ship via parcel post. Please allow 15 - 30 days for delivery.