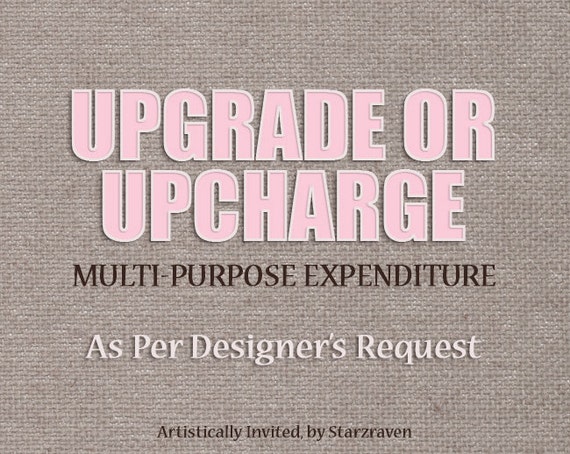 Product Info
Upgrade Up-Charge or Additional Fee - Per Designer's Instructions.
This listing is for accommodating additional requests such as (but not limited to):
• upgrades
• listing add-ons
• excessive changes
• post final file changes
• printable file setup for 3rd party printing (ie: 2 to a page)
• design fee
• upgrading invitation type
IMPORTANT: The purpose, and amount, will be designated per the Designer's discretion. This listing makes paying the upgrades or upcharges easier, rather than creating custom listings.
THIS LISTING IS NON-REFUNDABLE.
DO NOT PURCHASE unless directed to by the Designer of Artistically Invited, by Starzraven, and select the amount agreed upon, from the drop-down menu.