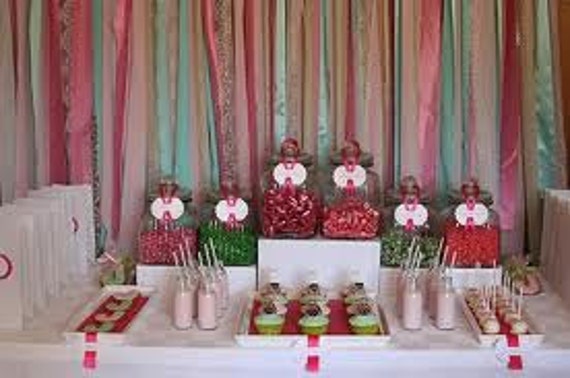 Product Info
Want a Beautiful and Different Backdrop
for your special day?
Shown are some samples of fabric backdrops.
I will purchase 3-4 different fabrics for your backrop.
Colors and patterns to match your special day.
fabric strips will be 1" - unless you want them thicker
Prices starting at $25.00 and up
Please let me know how long you you would like the fabric and the lenght
I make tons of wedding items, please check them out.
Thank you for looking