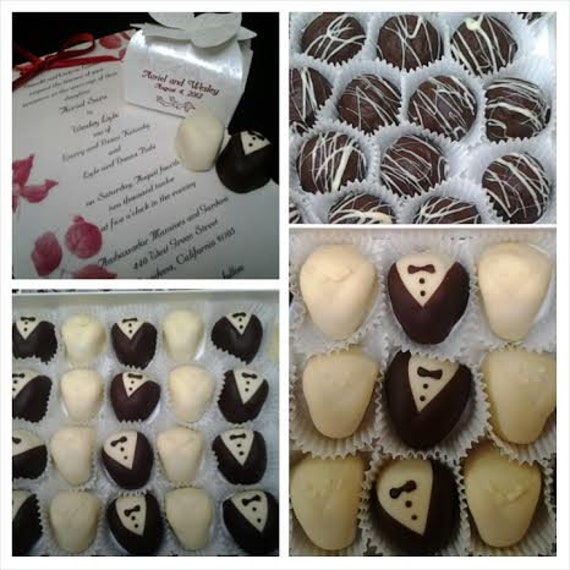 Product Info
Let Napa Valley Chocolate Company make your wedding favors something your guests will remember from that special day.
Hand crafted and decorated in different styles using the finest Belgian chocolate and all natural ingredients.
Traditional truffles $4.50 per box
Wine Cellar Truffles $4.50 per box
Bride & Groom truffles $8.50 per box
Truffle Favors are available for any special event or occasion: birthdays, anniversaries, corporate events...
Call to Order! 707-815-2963
2 truffles per box starting at $4.50 each
1-2 Flavor choices of truffles
Minimum order for personalized boxes~50 boxes
Choice of:
Standard Hot Stamping Colors
Standard Type Styles
Standard Monograms
Standard Designs
Box Color (11 colors to choose from)
3 lines of copy with a standard design or 4 lines of copy
Depending on size of order and time of year extra shipping charges may be incurred.
For all our truffle collections and other products go to our website at:
www.napavalleychocolateco.com
Join us on Facebook: Facebook.com/nvchocolate
Twitter: @napachocolateco
Pinterest: nvchocolateco