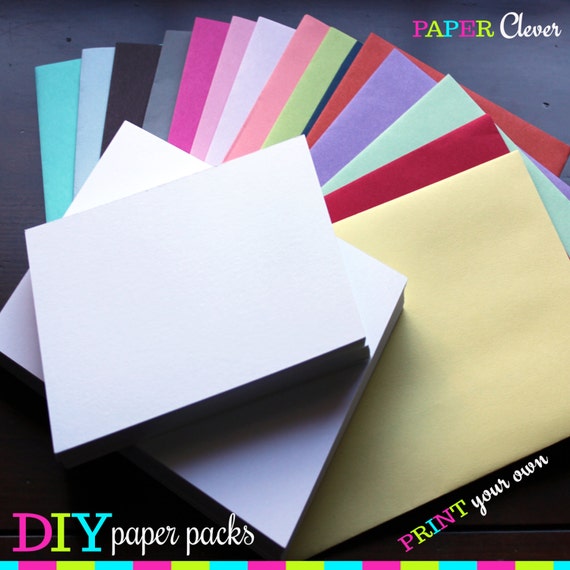 Printing paper and envelope pack - colored envelopes print your own invitations
By Paper Clever
Product Info
Printing paper and envelope pack - colored envelopes print your own invitations. For the true do it yourself person a party pack of paper and envelopes. So you can print your own invitations, holiday cards and more. The pack will include your choice of colored or white envelops, 100lb 5 x 7 card-stock and 4 x 6 100lb card stock. So even if you do not order our invitations you can now print your very own at a fraction of store price printing.
At Paper Clever, we offer the option to truly print your own invitations.
If you're on a budget then you might choose the digital format and purchase the paper packs for the most economical printing.
You can use your 4x6 paper for inserts, postcards, thank you cards and well wishes. The options are truly limitless.
ORDERING YOUR PAPER PACK
Our ordering process is a few simple steps!
1.Choose the paper pack size needed and add to your cart.
2. select the envelope color deisred, picture 2 shows color samples
3. Checkout and sit back and wait for your pack to arrive in 2-3 business days.
PLEASE NOTE: Due to the nature of the product there are no refunds or exchanges.
Made in the USA.