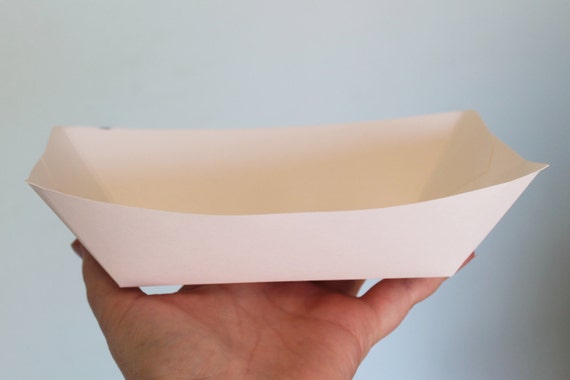 Product Info
Set of (25) White 3lb EXTRA LARGE food tray
Ready to embellish or use as is.
Polycoated and durable to resist moisture and grease
Dimensions:
Bottom - 5.3" x 3.3"
Top - 8" x 5.5"
Height - 2"
Please carefully study the measurements to see if this is the right size for you needs. I have placed a small cookie (about 2.5" in diameter) to give you a bit of scale. In two of the photos you can see the difference between the Large (2lb) Extra Large (3lb) and Jumbo (5lb) sizes.
I do not have the small and medium sizes available in the white paper but I have them in Kraft and Red check design.___________________________________________________________
Want to get the best price possible? Use the following coupon codes-
SAVE10 ---- 10% off a minimum purchase of $10
SAVE15 ---- 15% off a minimum purchase of $25
SAVE20 ---- 20% off a minimum purchase of $60
________________________________________________