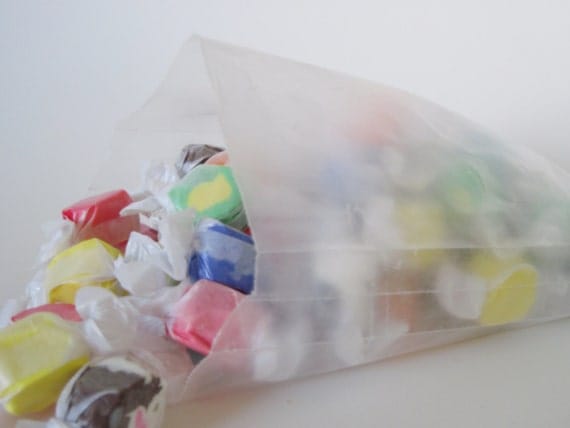 Product Info
White wet waxed bag is perfect for wrapping and serving cold food products like meat, fish, poultry, cheese, sandwiches and more! In addition to the standard food uses you can use it for bake sales, product packaging, scrapbooking, party favor bags, snack container.......... and so much more. Use your imagination and get your creative juices flowing.
Each bag offers a slight gusset to accommodate your take out items.
Bag measures 6 3/4" x 6 1/2".
Set of 50 bags___________________________________________________________
Want to get the best price possible? Use the following coupon codes-
SAVE10 ---- 10% off a minimum purchase of $10
SAVE15 ---- 15% off a minimum purchase of $25
SAVE20 ---- 20% off a minimum purchase of $60
________________________________________________