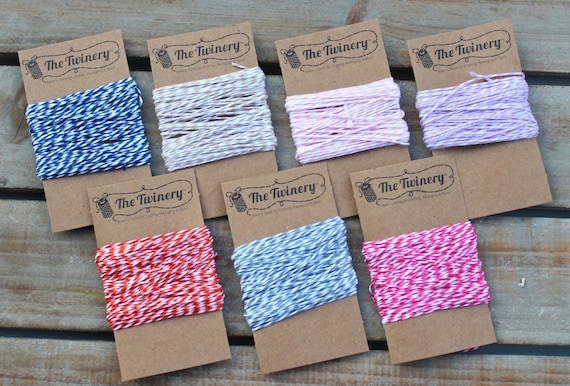 Product Info
You will use this 100% cotton Twinery Baker's Twine for EVERYTHING. It's soft to the touch, 4-ply strongbio-degradable and earth-friendly and ADORABLE. Produced in the USA. Each contains 15 yards.
Choose from left to right from bottom
top row- navy, gold, light pink, purple
bottom row- orange, gray, bright pink
red and black not shown
I love them all!