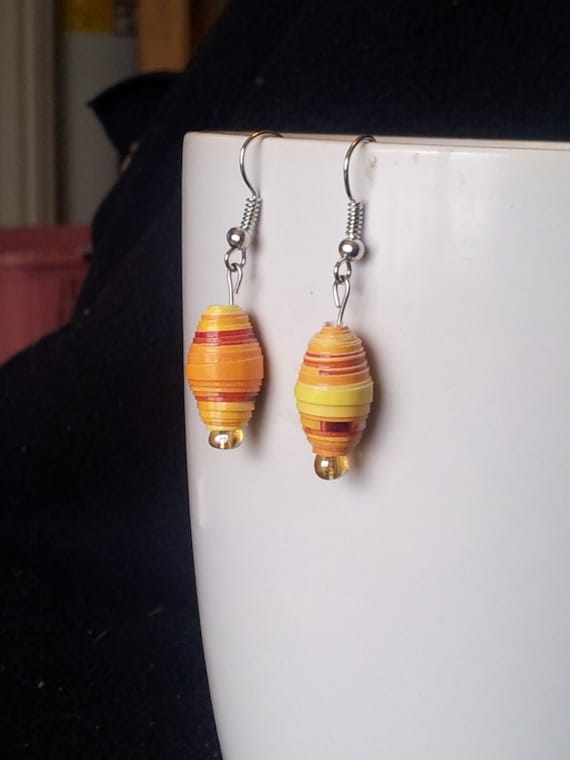 Yellow and Orange Drop Earrings (Dark, Light, Dangle, Recycle, Upcycle, Citrus, Rolled Paper, Glass, Bead, Sunrise)
By BBNPT
Product Info
These drop earrings are made of one yellow and orange rolled paper bead and an iridescent
yellow glass bead making these earrings super light weight so they won't pull
The paper bead was hand rolled and made of recycled paper and coated with Acrylic for
durability and a water resistant barrier. They should not be submerged in water, though.
Earrings are 1 1/2 inches in length
If you are in the Greater Lafayette, IN area and would like to meet up and get rid of the shipping charge, message me first so I can void this off!