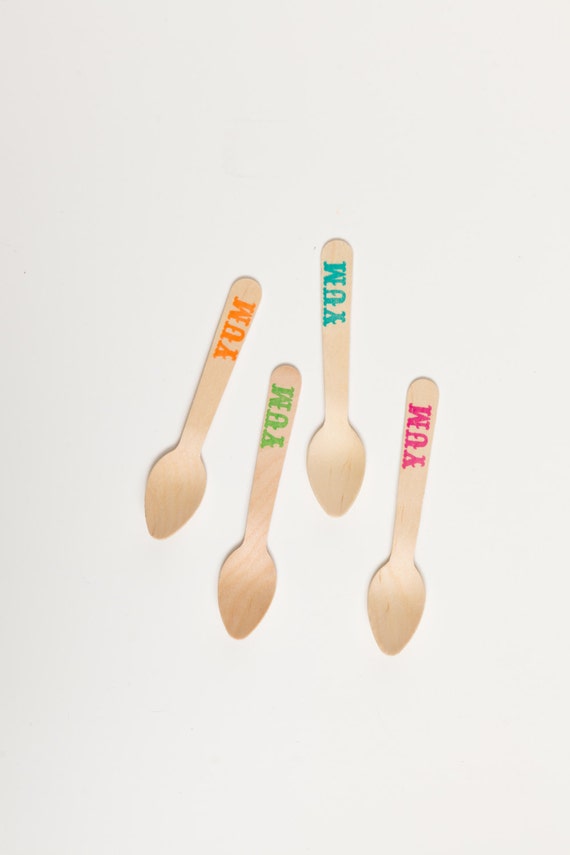 Product Info
When isn't a good "Y U M" appropriate? Great ice cream spoons to have on hand (next to the cute napkins and party toothpicks) for a throw-it-together-quick! party.
Shipping in the variety of fun colors shown!
You'll receive 20 ice cream spoons, measuring 4.5 inches and intended for one time use.
This product is designed and made by Sucre Shop in our St. Louis studio. This product has been inspected and approved by the FDA. These birch wood utensils are eco-friendly, they are fully bio-degradable.
Check out this design in popsicle sticks too! xo
Thank you!