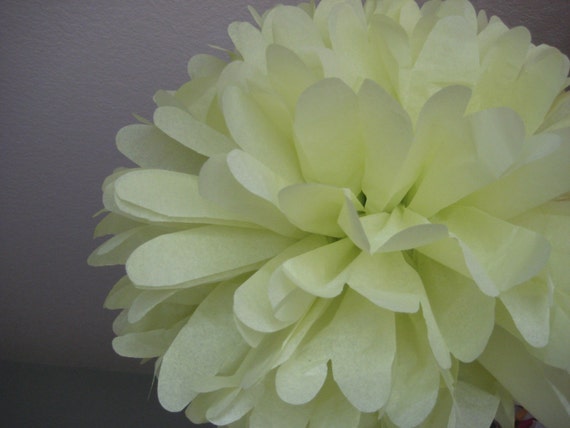 Product Info
Tissue pom poms are a easy and chic way to decorate your next event (baby showers, bridal showers, graduations, weddings etc) with these gorgeous tissue pom poms.
These lovely poms are made with high quality tissue paper. Make sure to tell me your colors!
Color shown: Zest
Each kit contain 1 tissue pom
1 large puff (~18 inches).
Each tissue pom has a loop for easy hanging.
Monofilament included!
A step-by-step guide to fluffing your pom will be available online + vidoe
Once you are done with the tissue pom, you can "defluff" them and reuse them for a future party or recycle them. They are 100% made of recycled content! Yay for being green and gorgeous.
Cheers!
Check out my blog for more entertaining tips: http://prosttothehost.com