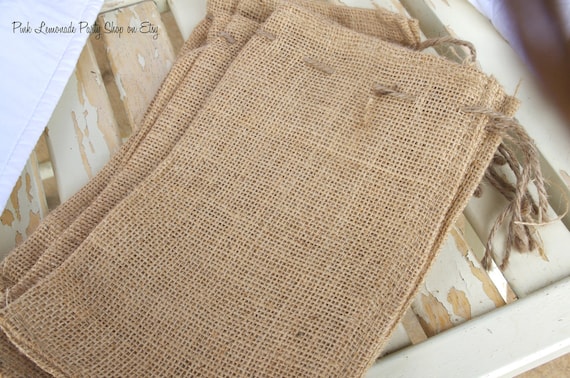 Product Info
*****Perfect for parties or gifts*****
Set of 5 bags
These adorable burlap bags with drawstring closure are ready for party favors or gifts. Add your special punch of color with ribbon around the tops or divine twine here in my shop. Paint on the bags or use stamps.
***Please note--the size of these bags varies slightly for each bag. Slight changes are also noticed in these from one shipment to the next from my supplier(i.e. a tapered corner, color variations, drawstring length). I am unable to guarantee an exact size in these...measurements are approximate.***
Each bag measures APPROXiMATELY 6x10inches
If you have a special quantity please let me know!
Thank you for shopping at Pink Lemonade Party Shop!